Dental Implants

in Jonesboro, AR
Are you smiling less due to missing teeth? Dr. Cook, our dentist in Jonesboro, can help you! Dental implants are titanium posts surgically placed into the jaw bone to provide a durable, long-lasting foundation for tooth replacement. Contact us today to learn more about our affordable dental implants!
Schedule Your Consultation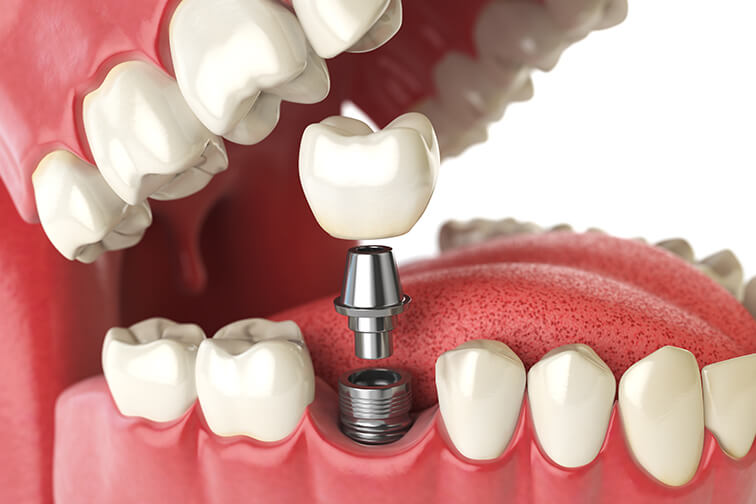 What are dental implants?
A dental implant is a titanium post surgically placed into the jaw bone. This post acts as an artificial tooth root to support a prosthetic tooth or bridge to restore the appearance and function of missing teeth. Due to the nature of the dental implant procedure, an ideal candidate for a dental implant is a patient that has good general and oral health, adequate jaw bone, and healthy gum tissues.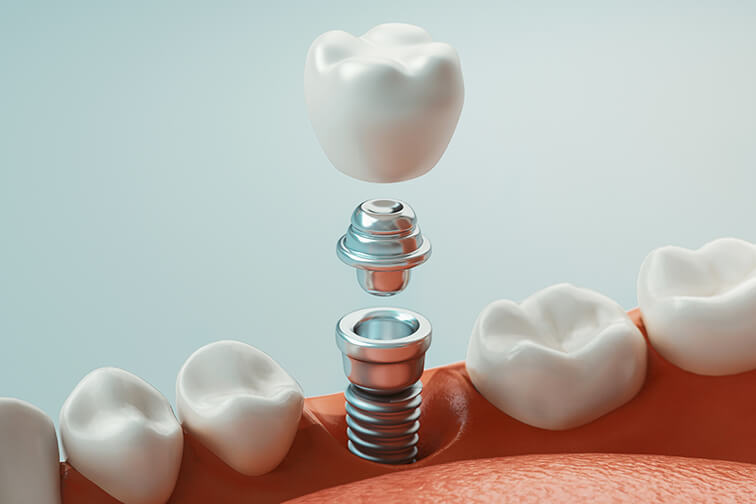 Why are dental implants popular?
If you have missing teeth or damaged teeth, speaking or eating may be challenging. Unlike other restorative services that our dentist in Jonesboro offers, dental implants are an effective and long-term option for restoring your smile. It is possible to opt for a single tooth replacement, multiple, or full arch implants. Patients find that the benefits of dental implants, like bone loss prevention, comfort, improved self-esteem, and natural appearance, are worth the investment.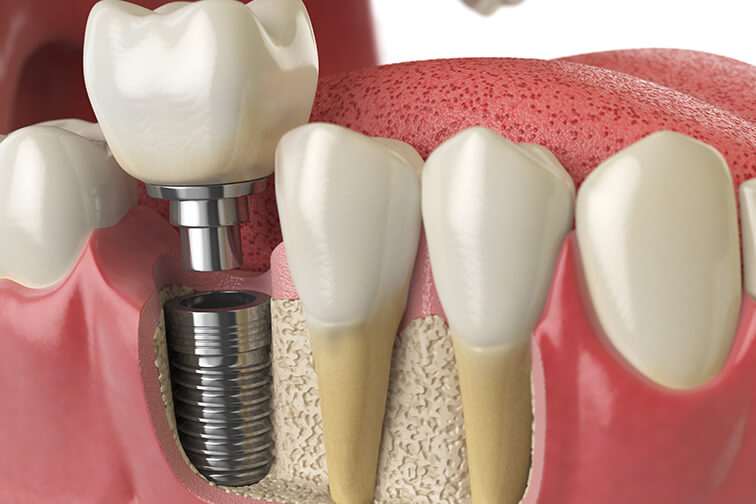 Will dental implants last a lifetime?
If well maintained with good oral hygiene and dental exams and cleanings, dental implants can be a long-lasting solution to enjoying life fully again. The materials that implants are made of are compatible with the human body, allowing them to maintain their function throughout the years. The tooth replacement on top of the post, like the prosthetic bridge or dental crown, may require replacement due to wear and tear. Each time you visit our office for a routine exam after your dental implant procedure, we will check their condition to ensure function and good health remains.
Contact Us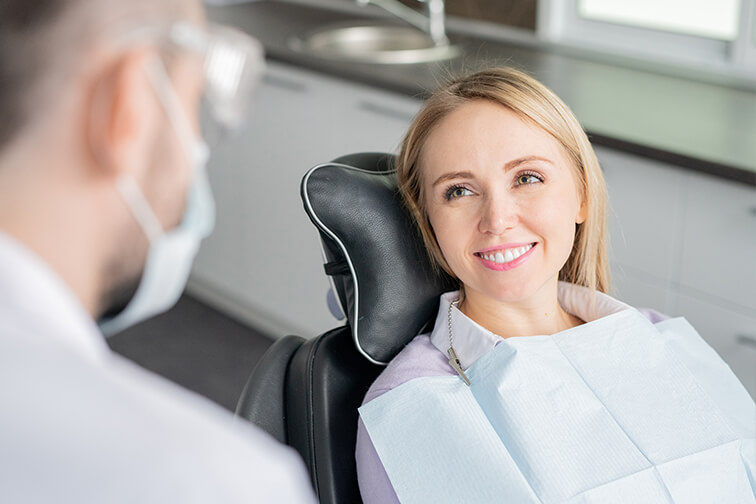 How much does a dental implant cost?
The cost of a dental implant can vary widely depending on different factors, including the location of the implant and whether you need a single implant, a few implants, or a full-arch implant procedure. At Jonesboro Dental Care, we strive to provide affordable dental implant placements to help our patients achieve beautiful, complete smiles in a cost-effective manner. To learn more about our financing options, we recommend visiting our financial page or getting in touch with our friendly front office team.