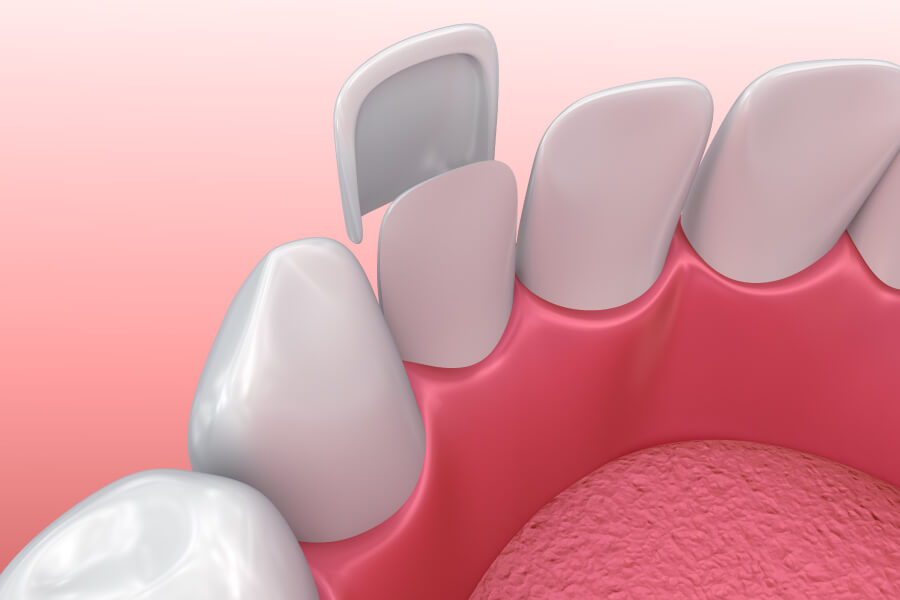 What Can Veneers Fix?
September 30, 2022 5:03 pm
---
Are you unhappy with the look of your teeth? You could completely transform your smile's appearance with veneers!
What Are Veneers?
Veneers are thin shells of porcelain that are designed to cover the front side of your teeth. They can be used on a few teeth or the entire smile line. Veneers require a large portion of enamel removal and are considered a permanent cosmetic treatment. Composite veneers, in contrast, require less tooth preparation before adhering and are less expensive but may not look as natural or be as durable as porcelain veneers.
Veneers give patients the power to turn their dream smile into a reality! This versatile cosmetic treatments can hide a variety of aesthetic dental concerns, including:
Cracked or chipped teeth
Misshapen teeth
Non-uniform teeth
Irregularly-shaped teeth
Yellow or discolored teeth, including teeth that can't lightened with professional teeth whitening
Short teeth
Jagged teeth
Small gaps between teeth
And more!
Benefits of Veneers
While porcelain veneers can be costly, they are a lasting investment. Having a beautiful smile can boost your confidence, positively benefit your professional prospects, and motivate you to improve your oral hygiene. They are also durable, stain-resistant, and can last more than a decade with proper care.
How to Care for Veneers
Since your underlying natural teeth will still be vulnerable to tooth decay, you should brush your teeth twice a day for two minutes each time. Remember to brush your tongue and to floss your teeth every day too! Additionally, visit our office for routine checkups and cleanings.
Schedule Your Cosmetic Consultation!
Are you ready to give your smile an upgrade? At Jonesboro Dental Care, we offer both composite and porcelain veneers. Our skilled team will discuss your smile goals and take digital impressions of your teeth. From there, you will work with our team to design a 3D model of how you want your new teeth to look. You can even pick out the shade of your teeth. We'll work one-on-one with you to help you achieve a smile that is stunning and natural-looking. Please contact us today to schedule your cosmetic dentistry consultation at Jonesboro Dental Care in Jonesboro, AR!
Categorised in: Cosmetic Dentistry